Becoming an insider just became twice as awesome. Adaptistration Premium, the online resource center for the Orchestra Compensation Reports and Orchestra Website Reviews material that contains exclusive data not available in the annual posts, recently went through an update that not only improves user experience, but brings along a price break.
New Subscription Model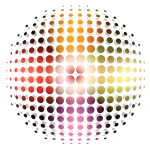 Previously, you could purchase a separate subscription to the Compensation Reports and Website Reviews or both for a discount. But as a result of the changes to the compensation report data vis-a-vis removing the base musician compensation figures (details) it made more sense to offer a single subscription level that provides complete access to the entire site; meaning, you now get twice as much data for the same annual subscription fee.
Improved User Experience
The compensation reports have been updated to include the 2012 data (which covers the 2009/10 season) which brings the number of years in the compensation history reports up to eleven (1999/2000 through 2009/10).
Moreover, each stakeholder's respective reports are now available on a single page so no more waiting for page reloads; meaning you can flip between the Comparative Overview, Compensation History Top 10 Earners, and Average Changes all from the same page.
FAQs
[ilink url="https://adaptistration.com/premium/what-is-adaptistration-premiu"]About Adaptistration Premium[/ilink]
[ilink url="https://adaptistration.com/premium/membership-benefits"]Membership Benefits[/ilink]
[ilink url="https://adaptistration.com/premium/which-ensembles-are-included"]Which Ensembles Are Included?[/ilink]
[ilink url="https://adaptistration.com/premium/shop/annual-subscription"]Subscribe[/ilink]