Marc van Bree has been on a tear lately with a series of really terrific blog posts that provide a substantial amount of nuts and bolts style information and his latest offering from 7/23/2012 continues the trend. Titled Marketing the arts when your budget gets cut, the post recounts his time as the Austin Lyric Opera's Director of Marketing and how he managed to increase the organization's return on marketing by 68 percent in the wake of a number of budget challenges.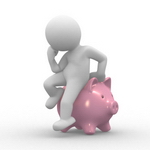 There's no sugar coating here; instead, you can benefit from the sort of info needed to get your hands dirty and start using his experiences to help identify opportunities capable of making similar progress at your own organization.
In particular, be sure to not to skim or you might miss the section where van Bree examines the pros and cons of daily deal style promotions versus substantial, but targeted, reductions in ticket prices. Likewise, the content on how to determine which advertising channels to pursue when there fewer dollars to spend is excellent.
[ilink url="http://mcmvanbree.com/dutchperspective/marketing-the-arts-when-your-budget-gets-cut"]Read the article[/ilink]