It has been a long time since we examined issues related to same-sex and domestic partner relationships but a recent decision by the Musicians of the Minnesota Orchestra (MMO) to formally oppose a Minnesota state amendment which would constitutionally limit marriage to opposite-sex couples is a good reason to revisit the topic.
The MMO released a statement on 7/27/12 announcing that they were joining a coalition of nonprofit arts groups opposing the proposed legislation.
This week, the Musicians of the Minnesota Orchestra voted overwhelmingly to take a public stand in opposition to the amendment placed on the state's 2012 ballot which would constitutionally limit marriage to opposite-sex couples. Following the vote, the musicians filed paperwork with Minnesotans United for All Families to join the coalition of more than 180 other Minnesota non-profits standing in opposition to the amendment.
Likewise, the 8/4/12 edition of Minnesota Public Radio News published an article on the topic which quoted MN Orchestra violist and co-author of the orchestra's Inside The Classics blog, Sam Bergman, who characterized artist support for same-sex marriage as follows:
Assuming you're defining "artists" broadly here: a) the number of conservative artists can be counted on one hand; b) many of us are either gay ourselves or grew up watching how horribly gay friends were treated by American society; and c) artists are by nature questioners of authority and agents of progressive social change.
It is worth pointing out that Bergman was speaking as an individual and not on behalf of the MMO or the MN Orchestra. The MPR News article does a good job at making that clear, unlike a CBS Minnesota report from 7/27/12 which couldn't have misrepresented MMO opposition to the amendment if they tried when they published an article under the headline "MN Orchestra Publicly Opposes Marriage Amendment."
Granted, the general public isn't always aware of the distinction between an orchestra association as employer and its unionized musicians but an error is an error and the CBS headline is simply incorrect. So if you run into anyone who read the headline and is understandably confused, do the entire field a favor and set them straight.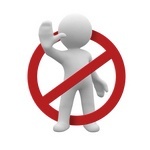 Some may find it interesting that when it comes to same-sex domestic partner issues; it isn't unusual for professional performing arts organizations to adopt what might be considered progressive measures. For example, in an article from as far back as 11/8/2004 we discovered that several mid to large budget orchestras contain special provisions for domestic partner and/or same-sex marriages in their respective collective bargaining agreements.
At that point in time, the New York Philharmonic, Baltimore Symphony, Oregon Symphony, and Buffalo Philharmonic were among that group.
In December of that same year, an article quotes former Pittsburgh Opera executive director, Mark Weinstein, saying that the organization's "position is that legally married couples are entitled to the same fundamental right of access to healthcare regardless of their sex or the state where they reside."
It will be interesting to see how the proposed legislation unfolds in Minnesota and what sort of impact artist activism will have on the outcome. Likewise, it will be even more interesting to see if the ordeal might inspire any musician associations to address domestic partner and/or same-sex language in their respective collective bargaining agreements.
In the meantime, what do you think about all of this?