Although Play and Talk might be a useful treatment for bargaining deadline ills, it is important to remember that it isn't a cure. Case in point, the 8/21/12 edition of the San Antonio Express News published an article by David Hendricks which reports that the musicians of the San Antonio Symphony (SAS) have expressed frustration over more than season of play and talk without reaching resolution.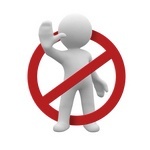 One of the items musicians have gone public over is a disagreement over the terms of the play and talk. Musicians claim that the agreement included 30 weeks of payment but the orchestra only scheduled 27 weeks of work. The remaining three weeks have yet to be paid or addressed in formal bargaining sessions.
Since the SAS operates on a fiscal year that ends on August 31, you can begin to see where that deadline is bringing things to a new head.
The article goes on to report that both parties disagree on terms surrounding payment week. According to SAS president and CEO, Jack Fishman, the play and talk agreement was a handshake deal and not a written agreement.
Which brings up an important point to keep in mind when observing negotiations that engage the play and talk option: there are no universally agreed upon "best practices" when it comes to crafting agreements.
Quite often, both parties will expect play and talk to last a comparatively short period of time so writing out terms may be more trouble than it is worth. However, in situations where both parties maintain considerable distances on offers or the organization will enter into extended cash flow shortfalls it may be in everyone's best interest to prolong the overall experience by taking the added time to spell out terms.
Getting Caught In The Cracks
In the worst case play and talk scenarios, one side may enter into a non-written agreement knowing full well that they intend to break terms. For example, either side may deliberately fail to abide by the previous contract's work rule parameters and if the other side files a complaint, they can claim that the absence of a contract means they don't have to abide by any terms.
From that perspective, play and talk pressure valves can backfire and actually increase hostility. Perhaps unsurprisingly, the play and talk tool is only as good as the people using it so in the end, character goes a long way.
In the SAS's case, it seems developments are underway right now and the situation may be resolved by this time next week or, hopefully, no later than the first scheduled service on October 2, 21012.