Renowned cellist and Inside The Arts author Lynn Harrell published an article yesterday that recounts a recent experience with Delta Airlines and their decision to excommunicate his cello from their frequent flyer program. Oh, they took away all of his miles too and banned him from ever joining the program again. It's turned into a viral hit and since publishing the post, one of his eagle-eyed readers posted a comment mentioning that she recalled a recent Delta commercial that included a cellist and a quick YouTube search produced a hit on the first try.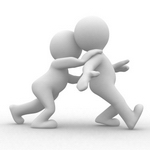 Delta Airlines uploaded the commercial to their official YouTube account on March 6, 2012 and although it's a wonderful production, there's simply no way to miss the irony between including a cellist in the ad (at the 0:18 mark), featuring a cello in the soundtrack, and the harsh reality of the letter sent to Harrell kicking him out of their frequent flyer program and absconding with all of his and his cello's miles merely three months earlier.
Harrell posted a copy of Delta's letter in his blog post and you can watch the Delta commercial below.
http://youtu.be/tl2JztZwstc
If nothing else, it will be interesting to see how all of this plays out in light of the fact that Harrell's post is garnering quite a bit of attention. So far, it's been picked up by several other outlets in the mainstream media as well as culture blog community.
Equally amazing is the flood of comments at the various outlets. The NBC article has a particularly lively thread and the story has been tossed around Facebook in one form or another more than a thousand times and the comments range from expected anger to some genuinely touching accounts of Mr. Harrell and the power of music (along with shame-on-you toward Delta) such as this one:
…we heard him in Colorado Springs several years ago and I considered taking cello lessons because of his wonderful concert. Grad school, family and life in general got in the way of that but it is probably a good thing. I may have become a world class performer and tried to get too many frequent flyer miles in the process. Delta Airlines, shame on you.
Full Disclaimer Mode:
I serve as an executive board member for Mr. Harrell's charity,
The HEARTbeats Foundation
which strives to help children in need harness the power of music to better cope with, and recover from, the extreme challenges of poverty and conflict.