The Minneapolis Star Tribune published an article on 11/26/2012 by Graydon Royce that may very well be one of the most influential examinations of the ongoing labor dispute between the Minnesota Orchestra Association (MOA) and their musicians. Of particular note, Royce reports that the MOA intentionally obfuscated financial troubles in 2009 and 2010 with the intent of exacerbating conditions in 2011 in order to increase negotiation leverage in 2012.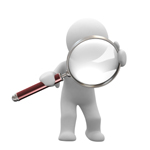 Royce's apparently uncovered this information following his review of MOA executive committee notes where he uncovered the following item.
"Balances in 2009 and 2010 would support our state bonding aspirations," Bryan Ebensteiner, vice president of finance, told the orchestra's executive committee in September 2009, "while the deficits in 2011 and 2012 would demonstrate the need to reset the business model." His comments are included in minutes of the finance and executive committees obtained by the Star Tribune.
When presented with this information, MOA leadership did not appear to be concerned. Rocye's article includes comments from Board Chairman Jon Campbell and President and CEO Michael Henson and neither gentleman expressed much concern over Royce's revelations.
"If it was a cover-up, would we have been that transparent in the minutes?" said Campbell. "We spent countless hours with attorneys to make sure we understood the state law about how endowments work, and the accountants had to agree with our approach to give us an unqualified audit."
"However you want to present the argument, the reality is we have got to change the business model, because our endowment is being spent down," [Henson] said.
Campbell went on to deny that any attempt on the part of the MOA to downplay reckless and/or negligent stewardship following the decision to hire a public relations firm in 2011 to help determine how much of a deficit to report in advance of the collective bargaining negotiations.
The need to manage public perception and simultaneously make a case for musician pay cuts animated discussions at finance and executive committee meetings over the next two years. In 2011, after choosing to balance its budget the previous two years, the board retained the public-relations firm Padilla Speer Beardsley to determine "what size of deficit to report publicly, between $2.9 million and $4.3 milion [sic]."
The MOA website currently lists the PR firm, Padilla Speer Beardsley Inc., as a donor in the $5,000 – $9,999 level.
Royce's article goes a long way toward demonstrating just how far shadows can reach during labor disputes. Likewise, it provides added clarity behind why this stakeholder fight isn't as clear cut as dollars and cents; instead, Royce's article demonstrates that it is just as much about ethics, leadership, public trust, and accountability.
In the end, if history has any bearing on the outcome of this dispute then one variable worth keeping an eye on is large donor and general public opinion. If the MOA leadership finds itself on the defensive and loses the benefit of the doubt among those segments, then we may witness something unique in the Season of Discontent: a complete collapse of an executive leadership tier.