Traditions die hard in this field but one of the more baffling practices is the continued use of the term "will call" as the preferred name for the option of picking prepaid tickets up at the box office upon arriving at venue's box office. Most newbies don't know what "will call" means and when I talk to box office folks about this, most have noticed an increase in confusion over the term with patrons assuming it has something to do with calling for tickets.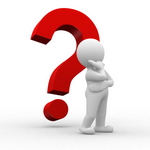 For anyone used to buying event tickets on their smartphone, the entire notion of waiting in a line to pick up printed tickets seems bothersome and archaic to begin with; toss a throwback piece of nomenclature like "will call" into the mix and it is no wonder why new and infrequent ticket buyers find the live orchestra concert experience fraught with inconvenience. "What do you mean you don't offer smartphone tickets?"
Consequently, why does the field as a whole still use the term?
I'm curious to know if anyone out there has adopted an alternative and if so, did you do anything special with the transition. Please send in a comment and share your experiences.
I'm also curious to know what other observations readers have about practices, such as will call, you think could benefit from updating. In fact, it would be fascinating if there's enough commonality to compile a list of Top 10 Traditions That Need To Go Away In 2013.