Following the recent decision by 14 Minnesota state legislators to conduct hearings into their concerns over whether or not the Minnesota Orchestra Association (MOA) misled lawmakers about the orchestra's financial condition when it applied for, and received, millions of dollars in state assistance for the current hall renovations and subsequent operating fund endowment, it seems appropriate to revisit a topic that caused a bit of a stir when we initially examined it in January, 2012. Specifically, the practice of a nonprofit performing arts organization to exaggerate a financial position for negotiation leverage.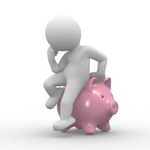 The original article was published on 1/19/2012 and since then there have been a number of high profile cases, the latest being hashed out is whether or not the MOA played fast and loose with how it reported income and revenue over the past few years.
What apparently caught the attention of the Minnesota lawmakers is the information from an article by Graydon Royce in the 12/6/2012 edition of the Minneapolis Star Tribune which included excerpts from MOA board minutes that indicate potential impropriety.
As early as 2009, board officers were discussing how much money to draw from investments, and the advantage of reporting balanced budgets at a time when the orchestra was raising funds and seeking state money.

"Balances in 2009 and 2010 would support our state bonding aspirations," Bryan Ebensteiner, vice president of finance, told the orchestra's executive committee in September 2009, "while the deficits in 2011 and 2012 would demonstrate the need to reset the business model." His comments are included in minutes of the finance and executive committees obtained by the Star Tribune.
Time will tell whether or not pressure from Minnesota lawmakers will have any substantive impact on the MOA's labor dispute but it is important to take a step back and look at the larger picture. For example, and especially if the state moves forward with hearings, how will the negative public scrutiny of the MOA's affairs impact future state funding requests from other arts organizations?
This type of scenario was examined here at Adaptistration on 8/22/212 in a subsequent article to this topic. The warning presented at that point in time was the potential dynamic impact fiscal shenanigans have on neighboring arts organizations.
But the real danger here is every time one group cries wolf, it makes everything much more difficult for the dozens of groups that aren't exaggerating their respective financial position.
At the time, that article only considered the fallout in terms of labor relations but in the MOA's case, it is worthwhile to extend the scope to other arts groups and the potential for ongoing state government support.
For the time being, it will be worthwhile to keep an eye on how all of this plays out and to monitor any future impact on Minnesota state arts funding.