There's a terrific article by Brian Wise (with accompanying video by WQXR's Kim Nowacki) published on 1/3/2012 at WQXR.com that reports on an ongoing project at the Baltimore Symphony Orchestra (BSO) and Parsons The New School for Design in New York City to study new designs for musician concert attire. And although I'm one who feels that tuxedos and formal women's attire has a place on special occasions, the overall stage dress code is long overdue for change.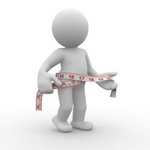 Wise's article does a terrific job at providing a great deal of detail about what the project is producing; not surprising is the focus on incorporating sportswear materials into designs. This is a well worn idea and this very point was the focus on an article from 2005 about the London Philharmonic experimenting with integrating a material called Coolmax into traditional stag attire.
But setting aside the practically endless series of design points regarding what should or shouldn't be included in a stage uniform, there are some heavy duty process points the article doesn't cover.
Final Cut
Will musician employees, as a whole, be provided the opportunity to vote up or down any proposed designs? Dress codes are covered to nauseating detail in collective bargaining agreements (CBA) already so any changes will likely meet the same level of scrutiny. Employers retain final say in whether musician employee attire meets dress codes but the code itself is something hashed out in negotiations.
On this point, it was interesting to see the music director have so much direct input on the BSO process. Barring any sort of universally recognized fashion prowess, a music director's input should be no more or less valuable than any single musician employee. If anything, it should carry less weight since s/he won't be the one wearing the new uniform.
Cost
For the vast majority of professional orchestras, musicians are required to purchase and maintain their own stage attire. The CBA dictates the parameters for acceptable attire and the employer has final say on whether any particular item(s) meet dress code standards but this arrangement does provide musicians with a modicum of control over this non-reimbursed business expense (which, as an interesting aside, is an outlay that can't be deducted as a business expense).
And like all expenses related to musician employees, there are legacy costs that carry a good bit of dynamic expenses such as providing the proper storage and even insurance. And then there is cleaning and repairs; in short, there are plenty of costs to be calculated.
The Substitute Conundrum
Hot on the heels of the cost discussion is what to do about substitute musicians. Will the employer purchase multiple copies of the stage uniform in all standard sizes to provide to substitute musicians? Moreover, the cleaning, repair and storage issues are more prevalent here than for regular musician employees. If the employer will not provide the stage uniforms, will substitutes be expected to pay out of their own pocket the cost to purchase and/or rent a uniform?
If orchestras go with the former option, will call sheets be dictated by substitute size availability as opposed to decisions (supposedly) based on artistic standards?
Conclusions
In the end, these are all problems that have solutions and they shouldn't preclude any sort of meaningful efforts. At the same time, the process used to reach implementation will likely dictate the success or failure for this type of project and reveling in the visioning and design stages as a mutually exclusive process from practical implementation is a terrific formula for building stakeholder animosity and reap disappointment.
The BSO has been contacted to see if there is any sort of information available about the process oriented questions above and if so, that will published as a follow-up article.
In the meantime, there's no shortage of opinions when it comes to orchestra musician dress codes. We've covered it several times here at Adaptistration and there are a number of other posts from other Inside The Arts authors worth checking out:
What do you think? I'm curious to know your thoughts on not just the actual design issues but the process related items as well. Send in a comment to let us know what sort of perspective you bring to the discussion and don't feel like you have to hold back.