If you've stopped by Adaptistration anytime in the past several days, you've probably noticed it moving v-e-r-y slowly at times. That's the result of the blog being so damned popular that the amount of daily visitors is necessitating opening up some new hosting territory. On that point, it is genuinely humbling to know that so many folks are finding the content useful and I thank everyone in advance for patience while the hosting upgrades roll out.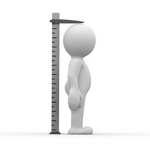 I wish there was a firm target date for when the work will be complete but the best estimate at this point is a few weeks.
In the meantime, if you begin to experience normal loading times for the site, pat yourself on the back for being one of the fortunate ones to connect via the new server and once again, thanks to everyone for bringing about good problems to have! We'll pick back up with normal content tomorrow.