The St. Paul Chamber Orchestra (SPCO) announced additional concert cancellations in the wake of the prolonged work stoppage that has obliterated more than four months of concerts and events. The SPCO has officially called off all engagements for the next six and half weeks through April 21, 2013. Statements from the SPCO and the musicians following the announcement couldn't be more diverse.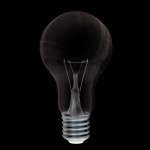 According to the 3/5/2013 edition of the Pioneer Press in an article by Ross Raihala, SPCO president Dobson West appears upbeat with the recent turn of events.
"We have been pleased to have begun a more intense negotiations schedule recently, including three days of meetings last week and multiple meetings scheduled again this week," West said.
Conversely, the musicians aren't looking at the situation with as much optimism. In a statement from 3/6/2013, they assert there are no new bargaining sessions scheduled and recent offers from the SPCO amount to zero sum bargaining.
Management is still insisting that Musicians give back $1.5 million per year for the next four years. Management has not changed its position for the past 14 months.
For now, it seems that both sides are right where they were when things started to really heat up. At this rate, don't be surprised if the next cancellation announcement is for the rest of the 2012-13 season.