I'm buried up to my neck in preparing everything tax related to send off to my accountant extraordinaire (if you're local Chicago, get in touch, for his firm's contact info); as such, I'm shirking my blogging duties today by posting some San Francisco Symphony related links but rest assured, I'll be back in the saddle again tomorrow and hopefully, there will be some good news to post about San Fran.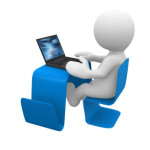 Update: The SFS and musicians failed to reach an agreement and the East Coast tour is officially cancelled. Janos Gereben has details at SFCV along with the musician statement.
For the past four days the SFS Musicians' Negotiating Committee has been negotiating with the Administration in an earnest effort to reach a deal that would allow the orchestra to leave on its scheduled East Coast tour with concerts at Carnegie Hall and the Kennedy Center. Talks broke down at 4 am this morning. When it was apparent there would be no agreement by the deadline, the Federal Mediator who has been working with the parties for the last several weeks suggested a 60-day cooling off period. The proposed cooling off period required a media blackout but would have allowed the tour to proceed if approved by the orchestra.

Today the Negotiating Committee met with the orchestra and presented the Federal Mediator's suggested proposal. After a thorough review of the options, the orchestra voted down the cooling off period. The strike is continuing and we anticipate that the Carnegie tour is now cancelled.
There is no official word on whether or not the negotiation committee recommended that the rank and file accept or reject the mediator's proposal.