It was go-go-go this past weekend in Los Angeles, CA for the HEARTbeats Foundation's benefit album release event (more on that later in the week when pictures are ready but you can purchase a copy now at iTunes); in the meantime, I wanted to post some thoughts on the Nashville Symphony Orchestra's (NSO) news last week about made it into the news last week.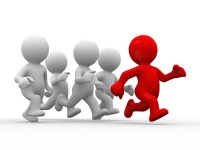 Nashville Scene reporter John Pitcher authored an excellent overview article published on 3/21/2013 that will help most folks better understand why Nashville's challenges don't deserve to be lumped into the garden variety work stoppages through the season of discontent.
There's a good bit of my direct observations in Pitcher's article so no need to repeat all of that here but I urge everyone out there to not only resist the urge to see what's going on in Nashville through the lens of contemporary orchestra problems. Instead, look at it as something that has the very real potential to serve as an excellent example for how an institution can rise to meet, and beat, the rough and tumble reality of the economic downturn.