According to a report by Euan Kerr in the 3/25/2013 edition of MPR News, it appears that the Minnesota Legislative Auditor, Jim Nobles, has granted the request from nearly half of the state's legislature to conduct an audit of the Minnesota Orchestra Association's (MOA) books. The request letter from 3/7/2013 included mention of reviewing the MOA's feasibility study for the remodeling of Orchestra Hall, a review of the use of all public funds, and of testimony of Orchestra principals before MN legislative committees.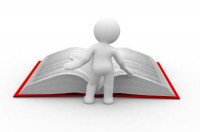 However, according to Kerr's report the auditor has made it clear that his office has no intention of examining some of the more contentious items in the developing saga.
Nobles said the orchestra has received state money from several sources.

"Some from bond money to remodel the facility, Orchestra Hall, but other money as well, and so we are going to look at all of it," Nobles said.

Nobles said he will not be examining business plans and projections which have been at the core of the labor dispute.

"We are not, for example, going to examine the business plans, the financial projections for the future that are I think kind of at the heart of the dispute," Nobles said.
Whether or not the auditor's parameters will have any substantive impact on the outcome of the process is unknown but to that end, the original request letter made no reference to potential outcomes.
You can download and read the original request letter in an article here from 3/8/2013.