One of the most common reader questions has absolutely nothing to do with the orchestra business; instead, readers want to know where all of the 3D character images come from and how many exist.They're so popular that readers even write in from time to time requesting a specific image be used or asking why an image hasn't made an appearance in awhile.
They were all created by a very talented Greek graphic designer by the name of Joannis Kounadeas and were sold through a variety of stock image sites. Shortly after getting interested in his early work, I reached out to inquire about him doing some music and arts related offerings.
He's a terrific sport and agreed to include some in his next batch, which ultimately consisted of the violin, trumpet, and harp versions.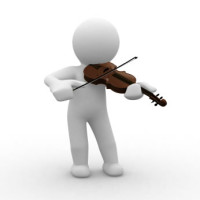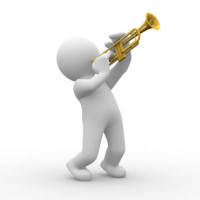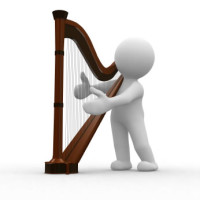 There are 189 on file for use here at Adaptistration and every now and then, some appear in customized fashion (per the Kounadeas' permission). As for now, the artist decided to stop doing stock graphic work awhile back so that may be all, but he'll hopefully return at some point soon and add new variations.
Since he disappeared, there have been plenty of copycats but none come close to the finesse and grace of Kounadeas' work.
Which one has been your favorite? If you need a refresher, here's an overview of each one on file (©Joannis Kounadeas):