There's a terrific article in the 5/13/2013 edition of Ms. In The Biz by opera soprano Rhoslyn Jones titled "You Look Like An Opera Singer." All in all, it's an entertaining piece with Jones taking aim at a number of physical stereotypes, not to mention a delightfully entertaining paragraph length digression about her own ample endowment (granted, she calls it a "full balcony" but this is an orchestra business blog so we might as well wallow in our own parlance).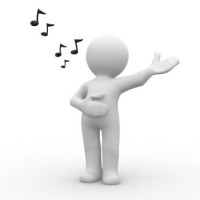 But Jones' post did get me thinking about some of the all-too-real stereotypes of orchestra managers. Although there are some terrific exceptions on both ends of the scale, orchestra managers don't internalize the whole dress-to-impress mentality. They do a passable job at paying homage on the surface level, but there's rarely much depth.
Granted, within the greater arts manager community, they rank toward the top of the sartorial food chain but compared to the wider for profit executive culture, it's a different story.
If you're curious to learn more about how others perceive orchestra managers, check out a highly entertaining post from 2004 at newmusicbox.org by composer Joseph Dalton that takes an unfiltered look at the way different segments in the performing arts field dress.
If nothing else, both articles might get you to think differently when you open the closet door tomorrow.