Last Sunday's SoundNotion.tv program was a great deal of fun; as always, thanks to show co-hosts David, Patrick, and Tim for inviting me along for the fun. If you're new to SoundNotion, the program is a weekly live video podcast on classical music news, discussion, analysis, and interviews with composers, performers, bloggers, and arts professionals. This installment covered a number of topics, but the primary thrust focused on the orchestra field, labor disputes, and where composers fit into the future.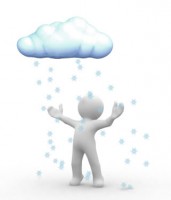 One of the high points from my perspective was taking the time to distinguish the variety of labor disputes that have rocked the field and why they have a lot less to do with one another than conventional wisdom might dictate.
All in all, the guys always bring a great discussion to the table and it has been a genuine pleasure to see them thrive and develop over the past two and half years. The production quality has become so genuinely terrific that they even have what is perhaps the most adorable "technical difficulties" bumper I've ever seen.
And just like any good Marvel Comics movie, don't forget to watch past the end credits.