Normally, something like today's topic wouldn't even merit attention but this particular transgression is so extreme, it would be irresponsible to let it slide by under the radar (and thanks to Frank Almond over at non divisi for bringing this to everyone's attention). Specifically, it is a post in the Village Voice blogs by Tom Cowell, published on 7/3/2013, and labeled as "Passive-Aggressive Satire."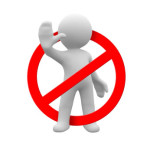 With the odious title The Ten Most Bangable Members of the New York Philharmonic, the post goes on to deliver on the headline's promise by listing 10 members of the New York Philharmonic along with their (copyrighted) PR photos and sophomoric blurb related to the topic.
Simply put, there's nothing successfully satirical about this post; it's just lazy, sloppy fluff. For example, if the point was to soften classical music's tone, simply changing "Most Bangable" to "Sexiest" then writing related content would have been a better step.
The duo of The Daily Show with Jon Stewart and the Colbert Report are masters of satire that doesn't shy away from adult themes but if there's any underlying tone in this post meant to hold a mirror to classical music by showing an exaggerated reflection of a stereotypical stuffy environment, it didn't even come close to the target.
Ironically, at the bottom of page one is a link to another Village Voice post titled How Not To Write About Female Musicians: A Handy Guide (h/t Joe Patti).
I could even go out on a limb and offer some benefit of the doubt by saying the possible point of the post was to deliberately generate negative feedback in the hope of amplifying the satirical reflection. But in order for that to work, any over-the-top ideas or content should never cross a line that could agitate regrettable behavior in a field known for its share of psycho-fans (yes, they exist, even in the age of shrinking audiences).
Does the classical music field take itself too seriously for its own good? Absolutely.
Does labeling the post as "Passive-Aggressive Satire" excuse the Village Voice for such a horribly short-sighted decision? Not by a long shot.
Should any of this prevent readers from contacting the Village Voice to complain? Not in the least; to that end, you can contact members of the Village Voice staff via their email contact list.
If you decide to contact them be sure to cite the article title, URL, author, and date published; then be sure to respectfully tell them why you think the article is unsuitable for a publication with a history of quality classical music coverage and what you expect them to do about it.