The 7/12/13 edition of the Star Tribune published an article by Graydon Royce which reports that the Minnesota Orchestra Association and its musicians have entered into a ten day getting-to-know-you period where both sides will determine if they are comfortable working with a mediator with the goal of resolving the season long labor dispute and work stoppage.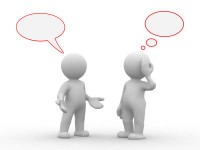 The only noticeable difference in this current effort is the lack of aggressive action-reaction style PR that has become a hallmark of the emotionally intense and heated dispute.
In best case scenarios, mediation provides an opportunity for one or both sides to save face by allowing either stakeholder to claim the new bargaining environment contributed to progress rather than looking weak to constituents or admitting any change of heart or softening in positions.
Conversely, mediation can be used as just another ploy to increase pressure and leverage in a siege based labor dispute.
Perhaps unsurprisingly, the MOA cancelled the ad hoc summer concert series designed to replace some of the cancelled masterworks concerts from the regular season. For the time being, patrons and everyone else throughout the field will have to hurry up and wait while the latest effort runs its course.