There's a fascinating article by Philadelphia Inquirer music critic David Patrick Stearns in the paper's 7/20/2013 edition about a recent Philadelphia Orchestra performance featuring violin soloist Nicola Benedetti. Stearns reports the heat was so high that the orchestra cancelled a sound-check rehearsal and Benedetti clearly suffered during that evening's performance.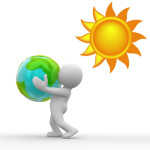 Stearns' article is timely during a period in the field where work rule flexibility is all the rage during collective bargaining agreement (CBA) negotiations. In cases such as temperature clauses, flexibility seems great on paper; after all, you can't control the weather and HVAC systems have a way of breaking at the worst moments. But some work rules aren't there for the sake of convenience, they exist for safety and artistic standards.
Temperature Clauses Defined
For the most part, temperature clauses are pretty much what you would expect in that they define maximum and minimum temperatures under which the orchestra will perform; likewise, it is common to have a different set for indoor and outdoor conditions. In most cases, the language includes provisions for rain and direct sunlight and in certain parts of the country, humidity can be a part of the equation. Typical provisions include:
A specific maximum and minimum temperature under which the musicians will rehearse or perform.
The personnel manager is typically responsible for monitoring the temperature and implementing solutions when possible.
Union stewards usually monitor the temperature as well in a sort of checks and balances role.
The employer must notify any venues they do not directly manage about the temperature provisions with enough time to let the building make proper arrangements.
Not Always Black And White
Although it might seem like temperature clauses are fairly straightforward, it isn't uncommon for orchestras to get stuck in the gray. What you would do in the following situations:
One portion of the stage violates a temperature extreme and impacts a portion of the musicians, but not the entire orchestra (think heating and cooling ducts), and the conditions cannot be resolved.
10 minutes before the beginning of the scheduled rehearsal, the indoor stage is 15 degrees too warm because the venue operator forgot to turn the AC on. That oversight has been fixed; the temperature is dropping, but very slowly. The guest conductor wants to begin right away and the musicians are mixed. Should the employer as the orchestra committee for a variance; if so, should the orchestra committee grant it?
These are only a few examples but the full range is as varied and you can rest assured that outdoor events add considerably more variables to manage.
What's The Bottom Line?
The financial ramifications are greater than some might realize; for both employers and employees. For employers, delays cut into rehearsal time and can result in overtime payments. In worst case scenarios, rental fees, guest artist fees, and related stage crew expenses skyrocket due to rescheduling. Perhaps needless to say, unexpected production expenses during times when budgets are thin can have a very negative impact on an institution's wellbeing.
For musicians, the dangers are more than mere discomfort. Extreme temperatures, direct sunlight, precipitation, and humidity have profound impact on string, woodwind, and percussion instruments. Exposure to these conditions usually results in increased maintained and adjustment costs and instruments can even be seriously damaged. Given these risks to a musician's primary instrument, most own a secondary instrument to use in conditions where conditions flirt with temperature clause parameters. To that end, secondary instruments are an unreimbursed expense for musicians.
Then there's the dynamic cost of increased workplace tension; employees are less efficient, patience is strained, and music making suffers. In the worst cases, events are cancelled and most, if not all, the related earned income is lost but the production expenses are there mocking you in red ink.
Conclusions
During this period of economic stress, it is easy for employers to push temperature clause boundaries in order to mitigate expenses and maximize potential revenue; but more often than not, it simply isn't worth the risk, especially for new ventures.
The variety of climate extremes from one region of the country to the next make any sort of universal temperature clause impossible and each organization determines appropriate limits. And short of adopting high-cost measures of supplying secondary instruments for at-risk musicians, it is better to err on the side of caution when crafting this language and exercise prudence during season planning.
At the same time, orchestral employers would likely secure more flexible extreme weather work rules if they provided secondary instruments to musicians, as is the practice at United States Armed Forces ensembles (remember the carbon fiber instruments during President Obama's first inauguration) and a number European orchestras.
On that note, and if time permits, I'll relay some fascinating anecdotes later this week from my 2008 consulting project with the Qatar Foundation where I had to craft a myriad of working condition rules and orchestra policies related to extreme weather conditions for their newly founded National Philharmonic Orchestra. Perhaps unsurprisingly, it gets very hot and humid in the Middle East, yet outdoor activity in those conditions is not uncommon.