There's a fascinating discussion underway in the comment thread from the 7/19/13 article about the St. Paul Chamber Orchestra. Specifically, there's a good bit of back and forth on the issue of whether or not patrons who are still angry and hurt over a lockout that ultimately gutted the musician roster and produced little to no change in leadership should begin to once again support the institution with ticket purchases and donations.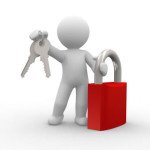 To put it mildly, this is a sensitive topic but one of the dynamic byproducts from the Season of Discontent is the rise in organized patron stakeholdership. The field has witnessed a veritable flood of independent audience associations and support groups in cities where labor disputes and work stoppages have ravaged the local orchestra. The result is an increase in the amount patrons can influence an orchestra's strategic decision making process.
But back to the uncomfortable issue at hand, those same patrons almost always end up in a position where they have to decide if the aftermath merits their support; especially in the wake of instances where the change came in the form of sizable musician departures and little to no changes in institutional leadership.
There are a number of perspectives being tossed about in the discussion thread that are worth reading but what do you think?