Philip Kennicott would like to have a word with you about the state of orchestras; more to the point, he'd like to have close to 4,000 words. Think of it as an orchestral version of The Ninety-Five Theses but replace indulgences with what is perhaps best summarized as new model artistic planning and you'll start to get the picture.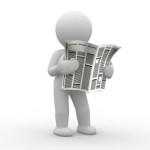 Published in the 8/25/2013 edition of newrepublic.com, Kennicott, a 2013 Pulitzer Prize award winner for criticism, adopts a non-apologetic approach toward bedrock issues related to the current orchestra (identity?) crisis.
I'm not going to spoil any surprises but I will offer up a nebulous teaser about a number of references to the League's 2013 conference in St. Louis and "professional futurists." Good times.