During a 2013 meeting of the Minnesota Orchestra Laureate Society, the orchestra's President & CEO, Michael Henson, declared that "blogs are senseless and must be ignored." This comment was offered up within the context of the orchestra's media coverage related to the season-long work stoppage. The Arabic quote serving as today's headline was the first thing to pop into my mind when reading Henson's quote; likewise, it didn't sit very well with my Inside The Arts blogging neighbor, Bill Eddins, who thought it would be good to demonstrate the folly involved with such a statement by organizing a cross-blog event.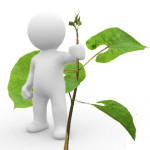 One thing led to another and within the space of a week, we collected a group of established blog authors alongside guest authors to come up with fourteen contributions focused on and/or inspired by on the Minnesota Orchestra lockout; the result of which is today's Minnesota Orchestra cross-blog event.
My own contribution is simply this, a call to action:
Share, like, tweet, and otherwise distribute one or more of the cross-blog event URLs throughout your social network.
If you tweet, consider using the hashtag #MOA_CrossBlog (or perhaps #hensons_dunghill, you pick).
If you write a blog or contribute to any sort of online media outlet, I encourage you to post something this week about the Minnesota Orchestra. Again, consider using the # MOA_CrossBlog to help keep everything together.
* Arabic proverb