Hot on the heels of massive concessions won in spite of widespread and intense artist pushback, the New York City Opera (NYCO) is failing to achieve the sustainability it claimed would follow the controversial model that general manager and artistic director George Steel described as "paying people only for the work that they do."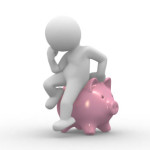 Steel's full quote, from a 2012 NYCO press statement and subsequently published by WQXR, was the crux of the NYCO's strategic plan for a stable, sustainable operating model
"As we have said countless times, for New York City Opera to survive, we must transition to the model that most opera companies use: paying people only for the work that they do," said George Steel, City Opera's general manager and artistic director in a statement. "We went to extraordinary lengths to enrich the offer well beyond this basic model by putting hundreds of thousands of dollars in benefits and insurance on the table while the unions put up artificial roadblocks and refused to budge."
As it turns out, the plan produced less than desirable results and the institution released statements over the weekend announcing that if they fail to raise $7 million by the end of September and an additional $13 million by the end of 2013, the organization will likely collapse and cancel the remaining season.
The NYCO offered no concrete reasons why the company failed to capitalize its new artistic vision and business model but some of the opera's artists are laying the blame squarely on Steel. The 9/8/2013 edition of The New York Times reports that the NYCO's musicians were calling for the board to remove Steel.
Gail Kruvand, the chairwoman of the orchestra committee, said that the move from Lincoln Center had alienated patrons and audience members alike and noted that the company was presenting fewer performances than at any time in its history. She said that the orchestra committee was calling for the resignation of Mr. Steel and for the board to begin searching for a successor.
Kruvand expanded on those sentiments in a quote for the 9/9/2013 edition of the Wall Street Journal.
"George Steel has had 2½ years of leading the City Opera in this direction, out of Lincoln Center, and clearly this hasn't worked," said Gail Kruvand. "It's time for him to step down and the board to search immediately for his successor."
However, it appears that for the time being, the NYCO board has no plans to dismiss Steel as the organization's board chair issued a statement saying "George [Steel] has, and always has had, the complete support of the board, as he should have. He's done a heroic job."