Is the New York City Opera (NYCO) muddying the waters for nonprofit performing arts groups with their current Kickstarter campaign? Ever since the NYCO announced its Kickstarter campaign to raise $1 million to "produce a 2013–2014 season" a number of colleagues have contacted me expressing concerns that the broad all or nothing fundraising campaign violates Kickstarter's fundraising guidelines.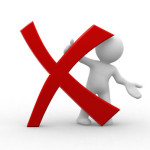 According to Kickstarter's funding platform for creative projects, a project is defined as the following:
A project is something with a clear end, like making an album, a film, or a new game. A project will eventually be completed, and something will be produced as a result.
Kickstarter also includes additional guidelines for nonprofits.
As with all projects it's important to look at the project guidelines before getting started. Nonprofits and charitable organizations should note that Kickstarter isn't for direct charity or cause funding, so your project should focus on what you're creating.
When you mix the already complex, and arguably contentious, discussions surrounding how and why orchestras and operas qualify for nonprofit status it becomes very unclear whether the expenses related to an entire season's worth of productions overlaps with Kickstarter's charity or cause related restrictions.
Then there's the 9/12/2013 post at Schleppy Nabucco's Opera Gonzo (there's a name you won't forget) by Elizabeth Frayer and Shawn E Milnes that rails against the NYCO for everything from misleading fundraising benefits for 2013/14 season donations to a general sense of disingenuous intent wrapped up in what the author's define as a "desperate and déclassé" approach (emphasis added).
The [NYCO's Kickstarter] page was started on 9/8, 9 days before the thrilling 2013-14 season begins. Again is this not terribly disingenuous? How is it NYCO did not know they were in such dire financial straits months ago? Thank goodness I did not buy a 3 or 4 opera subscription as I would truly be livid at now being asked to donate to Kickstarter just to be able to see the shows I bought tickets for 3 months ago. It feels tasteless, creepy and weird.
What do you think, does the NYCO Kickstarter campaign make other nonprofit performing arts organizations look bad?