Just when you think the Minnesota Orchestra Association (MOA) labor dispute couldn't possibly throw another curve ball, you get hit upside the head. But this time around, it's not such an unpleasant bonk on the noggin in that Minnesota Rep. Phyllis Kahn, DFL-Minneapolis, is planning to propose a bill that could convert the MOA to a publicly owned corporation model.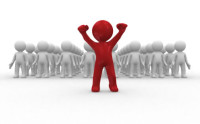 It's worth noting that Rep. Kahn chairs Minnesota's House Legacy Committee, which is responsible for appropriating state funds to support the arts. So from a political standpoint, she is someone with a certain degree of influence in this arena. Kahn asserts that she has support to author the bill in the MN Senate via Sen. Scott Dibble, DFL-Minneapolis.
If the notion of a publicly owned corporation sounds a lot like the way the Green Bay Packers ownership model is structured, that's apparently what Rep. Kahn is going for; she used the comparison in a press statement announcing the proposed legislature.
"My bill establishes broad-based community ownership of the Minnesota Orchestra as a means for preventing the kind of ongoing disputes between musicians and management that we're seeing right now," said Kahn, who dubs the approach as the 'Green Bay Packer model,' referencing the publicly owned and third oldest NFL franchise. "It creates a path that ultimately allows our state to retain this cultural and economic asset over the long haul."
Among all the talk of new models and 21st century governance, this is a genuinely intriguing idea. Granted, it isn't exactly new and there are loads of little red devils in the details waiting to bite your ankles but compared to most of the other dead-end conversations going on, there is something here worth exploring.
Rep. Kahn appears to be approaching her own proposal with an eyes wide open approach knowing full well that it may have more value as a leverage point to get an agreement in place and concerts going again rather than producing a new governance model.
"It's my hope that this bill refreshes the dialogue between everyone that has a stake in this matter on how we can move forward," added Kahn.
Wouldn't it be fascinating to see this gain snowballing support in the MN legislature and reach a point where everyone begins looking seriously at transitional logistics. It's difficult to escape that conclusion and if they do, I hope Rep. Kahn gives me a call.