A few years ago the idea that neglecting to develop an app as your orchestra's primary point of contact with mobile users seemed unthinkable. My how times have changed. Warning against blindly rushing into the app market have appeared here since early 2012 and a recent article by user experience & usability strategist Lyndon Cerejo in the 11/28/2013 edition of Smashing Magazine drives (yet) another nail into app coffin with a mountain of metrics, such as these (referenced) gems: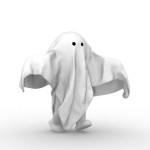 95% of downloaded apps are abandoned within a month.
26% of apps downloaded are only used once.
However, his article is simultaneously useful in that it reinforces another point made here during many of these conversations in that any business, commercial and nonprofit alike, shouldn't shove off the idea of app development but it needs to have a purpose other than regurgitating your primary web content.
Add to that, the development process matters. In fact, it is usually more complex than a standard website design project.
Fortunately, Cerejo's article contains a series of lessons to learn in order to help you avoid mucking up the process and the first installment is "Validate The Need For An App" Subsequent lessons include a bevy of do and don't examples which only increases the article's usefulness.
Do yourself a favor and not only read Cerejo's article but bookmark it so you can pull it up as reference during a marketing strategy meeting where someone inevitably insists that your orchestra must have an app.
If you need more resource material, here's a list of the salient posts on the topic here at Adaptistration:
[ilink url="https://adaptistration.com/blog/2013/09/19/the-app-is-dead-long-live-the-app/"]The App Is Dead, Long Live The App![/ilink]
[ilink url="https://adaptistration.com/blog/2013/04/30/understanding-the-difference-between-apps-and-mobile-websites-2013/"]Understanding The Difference Between Apps and Mobile Websites 2013[/ilink] 
[ilink url="https://adaptistration.com/blog/2013/03/21/do-you-really-need-that-app/"]Do You Really Need That App?[/ilink] 
[ilink url="https://adaptistration.com/blog/2012/07/19/an-app-propriate-use-of-your-time/"]An App-Propriate Use Of Your Time?[/ilink] 
[ilink url="https://adaptistration.com/blog/2012/04/24/another-voice-questioning-the-need-for-apps/"]Another Voice Questioning The Need For Apps[/ilink]