2013 was a banner year for The Venture Platform; our first economy of scale business model produced the first major upgrade threshold in March which brought a slew of system enhancements at zero cost increase for users. By the end of the year, new users tripled and at the present, we have another four new users in development and one existing user amidst a major design improvement. In short, this has allowed us to cross the next improvement threshold a good nine months ahead of initial projections. In fact, business has been so good it threw a bit of a wrench into Adaptistration's publication schedule not to mention postponing a planned Venture sales site update by three months.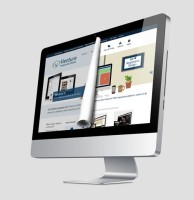 That being said, we wrapped up most of those updates over the holiday break which should now open up more time to refocus on some of the scheduled series of articles here at the blog. In the meantime, drop by the updated Venture site; we have a few more bits and pieces to clean up, but all of the updated content is there, including the upgraded plan features for Artist, Standard, and Pro users.
Hey, There's More Than Just Shameless Self Promotion Going On Here
If 2014 is anything like 2013, it will be a fantastic year but this isn't just a shameless self promotion post; there's something in it for you too! More to the point, you can get your hands on a hip set of 10 app icons featuring your very own logo. This is a first come, first serve benefit and the initial organization or individual from each of the four continental US time zones to get in touch will be the recipients.
Keep in mind, you need to maintain a website and be able to send along a copy of your logo and color palette; in return, you'll get a classy, flat design style set of icons (think iOS7 and Microsoft Metro). To give you an idea of what the design looks like, compare the before and after versions of Adaptistration's app icons.