Ever since the Minnesota Orchestra Association (MOA) and its musicians announced they reached an agreement, one contractual item is beginning to cause a stir; specifically, the decision by the contracted musicians to accept a provision that reduces substitute musician pay at a greater rate than their own salary concessions. This becomes even more intriguing when you understand how contracted and substitute musicians function within a contemporary symphonic orchestra.
The Substitute Musician Job
The duties and responsibilities for substitute musicians are rarely defined in detail but it is safe to assume the following:
They are held to the same artistic standards as contracted musicians along with the host of work rules which dictate the day-to-day working environment, such as dress codes.
They do not receive the protections provided by tenure and can be dismissed for any artistic reason without recourse; for example, they are not protected by peer review procedures.
With the exception of what are colloquially known as right to work states (list), substitute musicians must be a member of the American Federation of Musicians (AFM) and pay the same membership dues and work dues as contracted musicians. The only exceptions here are the handful of orchestras that have musicians who are not represented by the AFM (such as, but not expressly limited to, the Seattle Symphony, Naples Philharmonic, and Charleston Symphony).
Substitute musicians are not permitted to vote during the collective bargaining agreement (CBA) ratification process. Moreover, contracted musicians are not required to solicit their input or include them during any survey process. Instead, substitute musicians must trust that their contracted colleagues will always act in their best interests.
The process used to select substitutes varies wildly from one orchestra to the next and there are no boilerplate regulations dictating how this process functions. For example, an orchestra may require substitutes to participate in an audition process which the orchestra then uses to rank substitute musicians in such fashion that is used as a call order throughout the season while other groups allow section principals and/or the music director to select substitutes on an as needed basis. Some orchestras even hire local contractors to engage substitutes so you can see, there's a wide variety of operating methods when it comes to how substitutes end up on stage.
Substitute Musicians Defined
It's important to know that even the term "substitute" has no universal definition and each orchestra classifies substitute musicians as it sees fit; to that end, terminology and designations can vary. For example, the MOA's 2002-2004 CBA contains two classifications for musicians who are not contracted, tenured members:
Section 2.9.c – Substitute Musician shall mean any musician employed on a temporary basis to substitute for a Staff Musician who is on sick leave, military leave, or other approved leave of absence, or to fill a vacancy for a period of one (1) year or less.

Section 2.9.d – Extra Musician shall mean any musician employed on a temporary basis to supplement the complement of Staff Musicians.
Nonetheless, that CBA applies the same payment formula to both designations:
Section 8.6 Substitute Musicians and Extra Musicians. Substitute Musicians and Extra Musicians who are engaged for less than a full week shall be paid one-tenth (1/10th) of the weekly minimum salary scale for any service of less than two (2) hours and one-eighth (1/8th) of the weekly minimum salary scale for any service of two (2) hours or more. However, if a Substitute Musician or Extra Musician is engaged for, and performs, an entire week of at least, but not to exceed, eight (8) services, the total weekly compensation shall be the weekly minimum salary then in effect, and shall not be computed according to the above scale. For purposes of this Section, weekly minimum salary scale shall not include Electronic Media Guarantee payments.
In order to provide a more comprehensive frame of reference for the above formula to make more sense, it is useful to know that the typical work week during that period of time had a cap of no more than eight services per week (emphasis added).
Section 4.2 Number of Services Per Week. There shall be no more than nine (9) services in each of twelve (12) weeks in each Season, provided that for each such week there shall also be a seven (7) service week (not counting tour weeks). There shall be no more than two (2) consecutive nine (9) service weeks, nor more than five (5) nine (9) service weeks in any eight (8) week period. Except as provided above, there shall be no more than eight (8) services in any week.
[ilink url="https://adaptistration.com/wp-content/uploads/Minnesota-Orch-02-04.doc" style="download"]Download a copy of the 2002-2004 MOA CBA[/ilink]

What all of this means is patron stakeholders need to be careful to make sure they have as much information as possible when engaging in related discussions, especially if comparisons from one orchestra to another are part of the conversation.
The Problem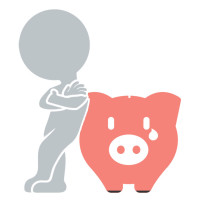 Getting back to the MOA's recent agreement, the issue at hand is it appears the contracted musicians approved an agreement that requires substitute musicians to take a larger pay cut than they accepted. Unverified reports indicate that substitutes will only be compensated at a rate of 90 percent what contracted members earn.
Using those unverified figures alongside some of the min/max service language from above, you can begin to create a very rough formula for determining what contracted musicians are paid per service:
[(eight service week) x (52 week season)] / $96,824 (the new agreement's Year one minimum annual salary) = $232.75 per service for the 2013/14 season.
In the new agreement, although contracted and substitute musicians have identical artistic requirements, the substitute will now be paid $209.48 per service to sit alongside a contracted musician being paid $232.75. That's a savings of $23.27 for each substitute musician used; granted, the figure is actually higher when you consider that substitute musicians don't receive seniority pay or qualify for benefits such as health and disability insurance.
Moreover, now that the number of contracted musicians is down to 77 for the first year of the agreement (not to mention the added numbers of contracted musicians still away on long term substitute positions in other ensembles), the need and frequency for substitute musicians will be much higher than previous seasons.
A situation that won't be unusual is one where no less than 20 musicians on stage will be substitutes. Using the figures above and an assumption of 20 substitute musicians, the per week savings for using 20 substitute musicians during a standard eight service week is $3,723.20.
For now, keep these numbers tucked away; we're going to revisit them in a follow-up article once the MOA's new agreement is released (as a related aside, my previous requests to both musicians and the MOA for a copy of the new CBA have gone unanswered).
Unanswered Questions
The precise details surrounding substitute musician pay is unknown; once the agreement is released, we'll be able conduct a quantitative analysis and form a much clearer picture of how much of a difference exists between the new contracted and substitute musician pay gap.
Between now and then, questions begin to focus on why the contracted musicians decided to accept a proposal that required their substitute colleagues to absorb a larger pay cut than they ultimately accepted when they had such a strong history of parity. Was the discrepancy a deal-breaker for the MOA? Once the final concessions were known, was the MOA unwilling to engage in the zero sum bargaining they've been purporting throughout the course lockout in order to maintain parity? Did the musicians have a bottom line for base salary, even if it meant requiring substitute musicians to accept a greater cut?
These questions, and more, are attached to the issue and worth examination. I'll be presenting these questions to both sides while continuing to request a copy of the new CBA. Hopefully, both stakeholders will be forthcoming but in the meantime, what are your initial thoughts about the contracted musician's collective decision to require substitute musicians to absorb a larger pay cut without a reduction in duties or responsibilities while simultaneously relying on them to comprise a larger ratio of the orchestra.
A Crucial Caveat
Regardless of the details and subsequent rationale, it does appear that the new MOA agreement eliminates parity among contracted and substitute musicians. And whether or not answers to the above questions are ever provided, that doesn't mean the discrepancy has to remain in place; ultimately, the musicians will always have several options available to rectify the pay inequality and restore parity regardless of the new CBA's current terms or the collective decision to ratify the agreement.
We'll examine all of those options in greater detail once one or both sides release a copy of the CBA and begin providing additional information about how this term ended up in the final agreement.