UPDATE: 12:00 noon CT: police news conference live telecast (FYI, a bit frustrating to watch with commercials and no firm broadcast time).
UPDATE 7:50am CT: the instrument has been reported as recovered and in good condition.
A major break in the Lipinski Stradivarius theft transpired yesterday afternoon with the arrest of three suspects ranging in age from 32 to 46. According to the 2/5/2014 edition of JSOnline.com in an article by Ashley Luthern, one of the suspects has a history of art theft and while the violin has yet to be recovered the arrests are a major turning point in the case.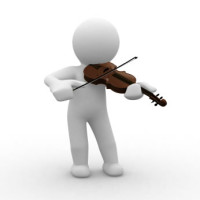 According to Milwaukee Police Chief, Edward Flynn, there is "a good chance" the violin is still in Milwaukee and the police apparently uncovered the suspects due to a combination of information and physical evidence.
The JSOnline.com article provides additional optimism from FBI acting special-agent-in-charge, G.B. Jones, who was quoted saying that they are confident the suspects are responsible for the physical theft. In turn, it is highly likely that the suspects are also responsible for the deliberate attack on the instrument's current custodian, Milwaukee Symphony Orchestra concertmaster, Frank Almond.
Ideally, the suspects will provide authorities with enough information to recover the instrument by the weekend.
This post will be updated with any breaking news when/if it transpires.