A big H/T to Thomas Cott for pointing out an article by Harriet Meyer in the 1/30/2014 edition of The Guardian that I would have otherwise missed about UK ticket agencies agreeing, albeit after a great deal of pressure, to show the related fee structure at the onset of the ticket buying process.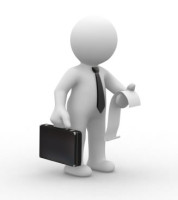 According to the article, UK based consumer advocate group Which? wants the process to go another step by requiring box office providers to explain their fees.
The issue of ticket fees is no less sticky for nonprofit performing arts orgs and for the Iron Tongue Of Midnight's Lisa Hirsch, the issue has been an ongoing thorn in her ticket buying side. She's published several articles on the topic and has no problem calling it like she sees it.
These fees are the kind of nickle-and-diming that piss people off even more than high ticket prices. (source)
I upgraded to an orchestra seat for an additional $67, including the annoying $10 ticket exchange fee, because while there are plenty of available seats now, I am not much of a gambler. (source)
Dear Metropolitan Opera […] I really hate those additional fees over and above the cost of the ticket. And yours are the highest of all. (source)
And I consider handling fees for online orders to be vile. (source)
Unfortunately, I don't see changes like those transpiring in the UK to begin popping up here in the US anytime soon but I'm curious to know what you think. I'm especially interested in hearing from ticket buyers and managers.
In order to encourage participation on what I consider a fundamentally important topic, clearly, there is plenty of potential for blow back but I think it is important to invite as much straightforward discussion as possible. To that end, I want to remind managers that you're welcome to post comments anonymously using a moniker ([provided you still abide by the basic comment policy parameters).