Regular readers know that the extended concert experience is a frequent topic here at Adaptistration but rarely does the topic intersect collective bargaining agreement negotiations. As it turns out, we were treated to one of those unusual occurrences last week from Bloomberg's Manuela Hoelterhoff who delivered a journalistic spanking to the Metropolitan Opera (The Met) in her 2/27/2014 article about the organization's underwhelming patron comforts.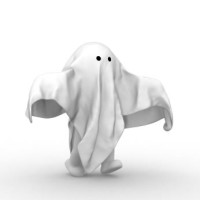 Hoelterhoff covers common patron complaints including the lack of lobby space, miserable concession options, and inadequate bathroom facilities for women ticket buyers. On the last point, she laments that The Met spent millions on sets for the "Ring" cycle but would have been better off redirecting some of those funds to improving user experience problems.
The timing of Hoelterhoff's article is apt in that The Met is already making additional headlines by way of what looks increasingly like an ugly labor showdown with its musician and entertainment industry unions.
The Met's general manager, Peter Gelb, is coming under increasing fire from those same unions and other critics for failing to control design expenses, such as the "Ring" set Hoelterhoff referenced.
It will be intriguing to see how The Met emerges from the negotiations and whether public examination of user experience shortcomings, such as Hoelterhoff's article, will thwart any of The Met's bargaining goals.