It is day 2/3 for my top secret client work here in NYC so another quick post today inspired by a recent article from Joe Patti at Butts In The Seats on category names for giving levels.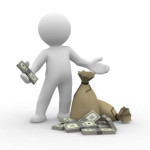 Patti wonders about the potential value in branching out from the tried and true category names associated with donation levels such as Donor, Supporter, or Benefactor.
It's a good post and I find myself on the fence but at the same time, I couldn't readily think of an organization that uses non-traditional names. As such, I want to open it up for feedback; do you know a group that uses catchy category names. Better still, do you know of an organization that changed up their names and experienced an uptick in giving interest.
Take a moment to leave a comment and a link over to any examples.