Today's title is a quote from singer-songwriter Ben Folds who was describing a live orchestra event. Originally published in the 4/9/2014 edition of the Riverfront Times, the article's author, Allison Babka, interviewed Folds about an upcoming St. Louis Symphony Orchestra appearance.
"It's the best place to take anyone on a date. It's perfect," Folds insists. "It's not loud as shit, you're not talking over each other, you're seated and you can make a move under the program sheet."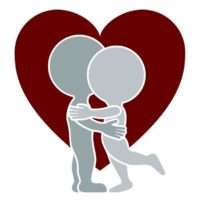 Granted, the "sex sells" discussion is well worn and there's certainly a point where artists can take that too far but Folds' interview is entertaining as it is genuine. He doesn't seem to be going for shock value and his comment above is a good example of marginalizing orchestral classical music stereotypes.
But I'm curious to know what you think; is this just another installment in an old discussion or does it offer a fresher outlook?