The 4/15/2014 edition of The San Diego Union-Tribune published an article by Pam Kragen that examines recent developments at the San Diego Opera (SDO). Of particular interest is news of a new voice in the discussion that may be just what the situation needs to embrace a new plan capable of keeping the company going.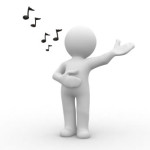 Worth noting is the introduction of Opera America (OA), the national service organization for opera, into the mix as a very active facilitator. According to Kragen's article, OA has been involved by studying SDO's financial records and has prepared a report, which will be presented to the company board today (4/17/14). Moreover, Kragen quotes OA President Marc Scorca as characterizing the SDO's financial position as stronger than previously reported.
The decision to close the company was abrupt, though [SDO General and Artistic Director Ian] Campbell has said that the board was well aware of the looming problems for years. But in a letter to the board on April 10, Opera America President Marc Scorca said the company's financial situation — it has $15 million in assets and is debt-free — "does not fit the profile of an opera company preparing to close."
The article also reports that on the same day as the SDO board meeting, Scorca will be participating in a San Diego based panel discussion along with Opera Philadelphia General Director, David Devan. Outcomes from the SDO board meeting are expected to be presented during the public meeting.
OA's inclusion in this process is a bold move and it is good to see a service organization like this take an active and positive role as an independent, yet knowledgeable, resource in helping to mitigate what would otherwise become a very contentious situation.
Perhaps unsurprisingly, it would be easier for a service organization such as OA to justify limited involvement driven more by fear over how its constituents may react rather than shouldering the potential risk related to leveraging its expertise in a genuinely impartial, yet decidedly involved, fashion.
Fortunately for the San Diego cultural community and opera in general, OA is adapting to current challenges by enhancing its role and becoming a responsible and active participant unlike recent actions by the American Alliance of Museums (details).
What seems increasingly apparent here is that OA is doing an excellent job at translating the principles demonstrated by the American Alliance of Museums to help prevent a crisis within their field from unnecessarily escalating.
It will be fascinating to witness what unfolds over the next 48 hours; moreover, it will be fascinating to see if OA's actions have a positive influence on other nonprofit performing arts service organizations.