Following last week's board meeting at the San Diego Opera (SDO), several key board members responsible for the initial decision to shut down the company resigned, including SDO Board President Karen Cohn. This doesn't come as an unexpected surprise but the real curiosity here is the retention of the company's general and artistic director, Ian Campbell; a figure many believe is the source of this quake.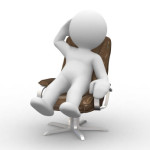 The remaining board members announced that they have decided to back a plan that will investigate options for continuing operations but if there was any request for a resignation from Campbell, that news ailed to make its way to the surface.
In situations such as this where an embattled executive loses his/her board supporters, the individual's exodus comes in very short order. The only exception to this rule is when the departure would trigger terms related to an abnormally large and/or unusual severance package.
Although questions related to both the terms and conditions for Campbell's severance package have been floating around, there is no clear public understanding of related details; moreover, Campbell has not released a copy of his work agreement and related addenda.
In the end, it would be highly unusual to see Campbell continue in his position for any length of time; instead, it is more likely that his tenure has more to do with working out these details to the existing board's satisfaction.