Big news yesterday on the Net Neutrality front and none of it is any good. The Federal Communications Commission (FCC) has plans to implement a new set of rules that will allow internet service providers (ISP) to begin charging for different tiers of service; which all but guarantees nonprofits will be doomed to having their content delivered to site visitors at slower speeds than a mainstream site that will be able to afford the premium fees, like Amazon.com. In a public statement, the FCC said the new rules provide that "broadband providers would be required to offer a baseline level of service to their subscribers, along with the ability to enter into individual negotiations with content providers."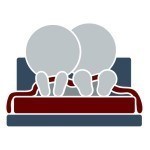 This is just the FCC's way of trying to paint lipstick on a pig of their own design by saying that they are still protecting businesses and consumers by prohibiting ISPs from requiring all content providers from paying a foot in the door fee but you shouldn't wait around to see how fast a "baseline level of service" actually is before taking action. And since the current FCC chairman, one of five individuals making the final decision on the rules, used to work as a former cable industry lobbyist, don't expect that baseline to be anything good for nonprofit performing arts organization.
The reason why all of this matters is once these rules go into effect, orchestras can expect to see their website pages load slower, which means less conversions, fewer tickets sold, and lower revenue. Regular readers already know why page load speed matters and how you can measure your site's performance; what you can expect to see is those levels dropping as ISPs begin rolling out new service tiers.
Start Making Changes. NOW!
Although it is feasible that some of the largest budget groups may be able to afford paying the ISPs new extortion fees for premium delivery speeds, that won't do any good for the rest of field so here are some triage points you need to consider in order to marginalize the impact of the post Net Neutrality slow down.
Prioritize optimization. To be clear, we are not talking about search engine optimization (SEO) here; instead, this is the geek oriented stuff that goes on under the hood of your website. We're talking databases, PHP files, query loads, compression, caching, and more; all the stuff you probably don't pay attention to when evaluating technology proposals. If you rely on a third party provider for your web design, you need to verify they are doing everything possible to optimize your site performance since every fraction of a second counts more than ever. Moreover, you should find out what their plan of attack is once the new rules begin rolling out.
Stop relying on graphic designers to develop your site. Nothing against graphic designers here, I love mine and they are the heart and soul of stunning beautiful designs but far too often, I've encountered sites that are driven by graphic design at the expense of efficient programming and in the worst cases this produced large, bloated, slow loading websites that take three times the amount of commands that would be used if the site was designed with optimization in mind. In the heyday of net neutrality, you could afford this sort of waste because connection speeds increased at such profound rates, most users barely noticed the slow downs.
Tone it down. What breaks my heart in all of this is some of the really cool designs I've come across over the last few years are simply going to collapse under their own weight. Simply put, they require too much digital junk in the trunk in order to pull off the cool factor; too much animation, too much unnecessary media content lying around, and too much unnecessary functionality. The post Net Neutrality world will demand lean, mean designs that produce a user friendly experience without all the whizz-bang eye candy that sucks up bandwidth.
Tighter quality control. So, you load print quality images into your homepage slider or as embedded media in your interior pages because you were in a rush or forgot to create web safe versions? That's going to cost you. Literally. Simply put, if you have an ideal arrangement where you can create and edit your web content directly, you're going to have to be downright fanatical about making sure you use web safe, ultra optimized images.
Reconsider your e-blast strategy. Traditionally, you never had to think twice about sending out e-blasts to your full list, huge traffic spikes were great because it quantified conversion. But the post Net Neutrality world may require you to rethink that strategy and stagger your e-blasts over a longer period of time in order to marginalize the impact on spike traffic.
In the end, those who begin preparing for the changes now by shifting design priorities and measuring page load speeds now in order to have accurate benchmarks for pre and post Net Neutrality rules will be in the best position to adapt their design and content strategy and marginalize the coming storm.