Update: 1:08pm CT: The San Diego Opera has announced that they will stay open for business and they have posted details for the 20115 season which includes productions of La Boheme, Don Giovanni, Nixon In China, and a 50th Anniversary Celebration Concert.
Today marks the self-imposed deadline for the San Diego Opera (SDO) to reach its fundraising goal in order to determine whether or not the organization will carry out a 2015 season. An announcement on that status is expected at some point later in the day (see above update) but they did make a statement late last week that the company has officially released General and Artistic Director and CEO Ian Campbell after placing him on paid administrative leave on 4/25/2013.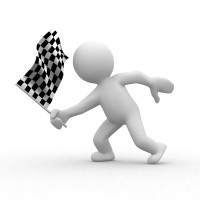 According to a report by James Chute in the 5/15/2014 edition of the San Diego Union Tribune, terms related to Campbell's severance package is currently unresolved.
Although once credited with the SDO's rise in prominence, Campbell's success was tarnished due to what may be best defined as an executive shortcoming in the form of his inability to adapt to a steadily changing operating environment. When faced with compounding financial shortfalls, Campbell ruled out reorganization or to step aside; instead, he initiated action to shut the SDO down and cease operations entirely.
Chute's article reports that Campbell and the SDO's executive committee were so confident in their decision that they failed to anticipate the degree of stakeholder blowback.
He and the board's executive committee were so certain that the full board would comply with the plan to close that Campbell had already drawn up a news release and gave it to the 34 members of the board in attendance.

But Campbell apparently hadn't anticipated the push back from the opera's 400 employees, members of the community, and board members who felt they had been ambushed at the meeting.
The sheer hubris of Campbell's approach ultimately led to a board coup while SDO patrons and supporters openly chided him during his on-stage remarks during the organization's final 2013/14 season performances.
It will be interesting to see if the organization settles the terms Campbell's severance package without an accompanying non-disclosure clause. Nonetheless, the SDO appears to be a few steps farther down the path of recovery.