It has been nearly two seasons since the Oregon Symphony started looking for a new executive administrator and after the usual crop of candidates left them struggling to find a viable candidate, the search committee looked outside the box and ended up tapping LA Phil Vice President for Development Scott Showalter as their new President and Chief Executive Officer.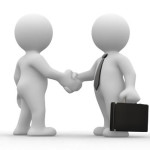 Inside sources indicate Showalter came to the search committee's attention after board member Thomas Lauderdale (of Pink Martini) pulled him for his personal group of professional connections. There was no word on why someone like Showalter wasn't already on their headhunter's radar. OregonLive.com's David Stabler broke the news in a 5/22/2014 article along with some quotes from key OR Symphony voices but perhaps more interesting is the exchange between Stabler and AFM Local 99 (Portland, OR) President Bruce Fife. Fifle took exception with what he defined as hyperbole when Stabler presented a question about the orchestra's negotiations and subsequent labor relations.
David Stabler | dstabler@oregonian.com A new plan, created before Scott Showalter arrives, calls for more flexibility in when, where and how the orchestra performs. But will the music union play along? That's the big question as musicians head into contract negotiations between now and August.
bltfife David, maybe you should just ask the question to us rather than post such hyperbole. Our agreement with the Oregon Symphony Association from last year, as mentioned in your article and which included financial concessions from the musicians, required the formation of the Strategic Planning Group that created the plan mentioned in your post. This Group included all interested parties of the organization, including Board members, management, musicians, and the Union. While a key component of any negotiation includes each party advocating for their interests, the Union and Musicians have worked tirelessly over the last year, as partners, to help rebuild this organization. Need an example of that? That $7.5 million in increased ticket sales was driven, in large part, by the active participation of the musicians and flexibility required to make many of the concerts possible. We are all committed to the upward trend, we believe Scott is the next piece being put in place, and the Union, as an advocate for the Musicians, will continue to push for innovation and community engagement by the Oregon Symphony as we build on the growth and success that has been realized over this last year. Bruce Fife President, AFM, Local 99
David Stabler | dstabler@oregonian.com @bltfife Glad to hear the union will push for changes. Looking forward to hear about them.
There's no question that the upcoming bargaining will be a strong signal for things to come and it will be equally fascinating to see if Showalter will actively participate at the bargaining table. If nothing else, we won't have to wait very long to find out.
5/23/2014
OREGON SYMPHONY NAMES NEW PRESIDENT
Oregon Symphony Board Chair Karl Smith today announced the appointment of Scott Showalter as the Symphony's new President and Chief Executive Officer, following a nearly two-year search. "We have been selective and exacting in the quest for our next President," Smith said. "And it has been well worth the wait. Scott has everything we've been looking for: a keen and strategic mind, strong leadership skills, a proven fundraising track record, deep knowledge and passion for classical music, and a respect and appreciation for musicians. We believe that these attributes and his energy make him our ideal leader for a new era." Music Director Carlos Kalmar voiced his pleasure as well: "Having Scott as our new President is wonderful. He is smart, personable, and a good communicator. I look forward to achieving our vision for the future with him. These are exciting times for the Oregon Symphony and will be exciting times for our community as well." Showalter is a classically trained pianist who received his undergraduate dual degree in Economics and German Studies from Stanford University and an MBA from the University of California, Los Angeles. He has served as the Vice President for Development of the Los Angeles Philharmonic Association, the Associate Vice President of Alumni Relations and Development of the University of Chicago, and the Associate Dean for External Relations of Stanford Law School. Showalter is an associate of the Aspen Leadership Group, a nationwide consulting firm for nonprofit leaders. Showalter, 41, said he looks forward to living in Portland and to building on the Symphony's 118-year history. "Carlos and the orchestra are making our growing audiences very happy and there is incredible opportunity ahead. I look forward to working with the board, musicians, and administrative team to realize our potential." He stressed that this is an auspicious time for the orchestra, and that "with the right partners and support we can strengthen our role in the Oregon community." He is scheduled to join the Company on July 1. Showalter replaces Interim Co-Presidents Mary Crist and Janet Plummer, who have led the Symphony since the search began in August 2012. Smith thanked the pair for a remarkable job of moving the institution forward. "Under their leadership, we finished our fourth season in a row in the black and are confident of doing it again this year." Plummer and Crist will resume their jobs as Chief Financial Officer and General Manager, respectively. The Oregon Symphony is nearing the end of the 2013/14 season. The 2014/15 season, featuring a full slate of classical, pops, kids, and special concerts, begins with a Chris Isaak concert in July with the bulk of the season getting underway in September. # # #
Speaking of executive openings, have you stopped by
Adaptistration Jobs
lately? As of 5/23/2014, there are three executive level openings posted!