The 5/28/2014 edition of Direct Marketing News published an article by Elyse Dupre that highlights recent 450 percent post-show revenue gains at Opéra de Montréal (OM) resulting from a multichannel marketing strategy. As it turns out, OM's Director of Sales and Marketing is Guillaume Thérien, who served as a fellow presenter for the Winning Websites session at the 2013 National Arts Marketing Project Conference in Portland, OR.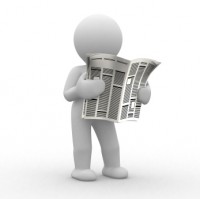 Dupre's article provides a good 30,000 foot overview of the initiative but there's so much more to discover here that would increase usefulness exponentially.
As such, I'm going to reach out to Thérien to see about obtaining that additional info for a follow-up article here at Adaptistration so send along any questions that cross your mind and I'll see about working them into the interview.
In the meantime, give the article a read and see where it takes you.