Adaptistration Jobs has really taken off this year and I'm pleased to announce two new features that will make it even better than before, one for job posters and one for job seekers.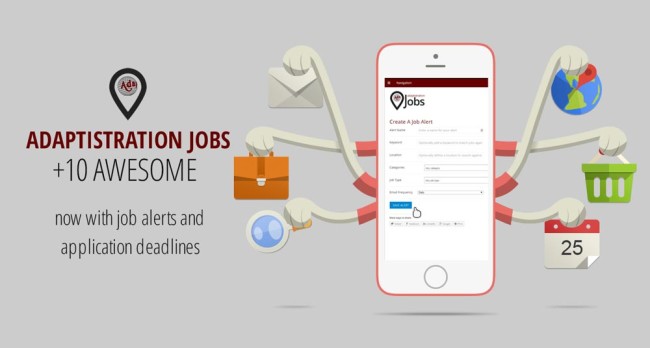 Job Posters: Application Deadlines
It's now super easy to specify an exact date for application deadlines!
Selecting a date is entirely optional which is handy for "open until filled" style listings.
Closing date will be displayed in both the jobs index page and the individual job listing page.
The listing will automatically expire after the closing date passes
[ilink url="https://adaptistration.com/jobs/submit/"]Post your organization's latest openings today[/ilink]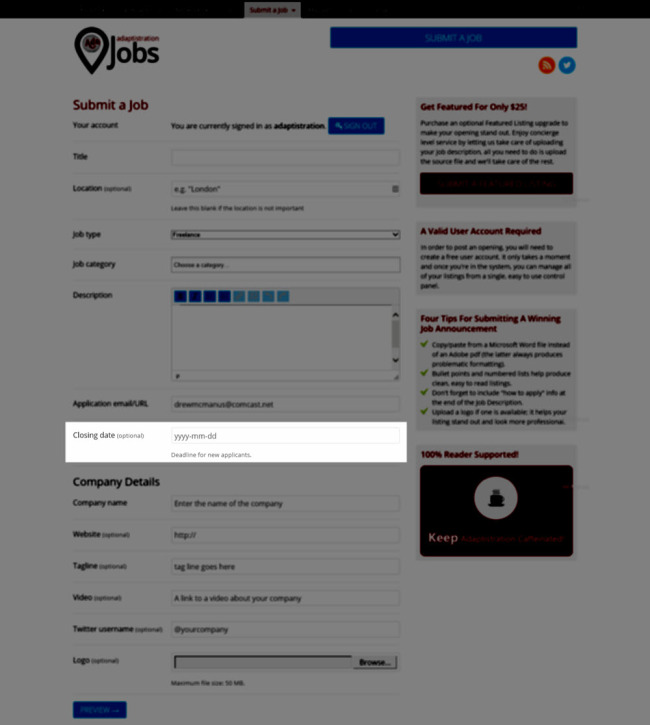 Job Seekers: Custom Job Alert Emails
You can now create, save, and manage job searches and create alerts which send new job notifications via email daily, weekly or bi-weekly. You'll never have to worry about missing out on a new listing.
Logged in users can management alerts via a dedicated admin page to add, preview, enable, disable, edit and delete email alerts.
Alerts can be configured based on keywords, locations (like "Atlanta" or "Georgia"), and job types ("Full Time," "Operations," etc.).
Users can create multiple alerts and in addition to the email notices, review results manually then edit, disable, or delete as desired.
The service is 100 percent free of charge!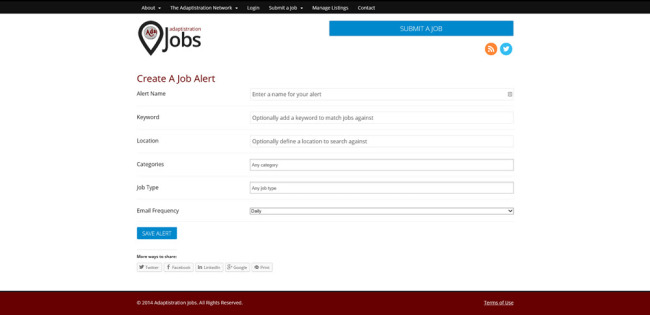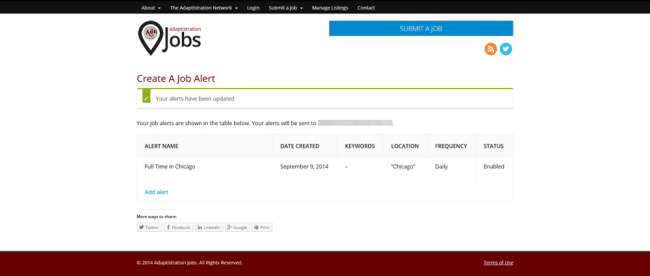 Don't forget: you'll need to register for a free user account in order to create alerts.