In the wake of the whole Michael Tilson Thomas (MTT) kerfuffle over asking a mother and young daughter to move seats in the middle of a performance, Neo Classical author, and Chattanooga Symphony & Opera Concertmaster, Holly Mulcahy published an article with some genuinely spectacular, and simple, steps parents can do to not only prepare their young ones for an enjoyable early concert experience but make the entire process one that develops an enduring bond.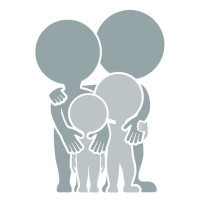 Here's an overview:
Part 1: Groundwork Preparation
Spoiler alert: it involves cookies!

Part 2: Pre-Concert Preparation
Spoiler alert: more cookies.

Part 3: Your Rules


Part 4: Post Concert Follow-up
Spoiler alert: one more celebratory cookie.
If you love step by step instructions, this is most certainly something you don't want to miss and I hope orchestras and operas take advantage of the Creative Commons Attribution-NonCommercial-NoDerivs 3.0 Unported License and redistribute the article to their own patrons and/or use it as a springboard for some sincere interaction with patrons.