The Best And Worst Of 2014 article from 12/31/2014 generated a great deal of reader response on the item related to the Minnesota Orchestra Pay Disparity and given that it is nearly one year since this issue transpired, it is high time to revisit the issue and see what may have transpired.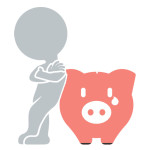 For those unaware or those who may be fuzzy on the details, here are the highlights:
The agreement which ended the season killing lockout contained a clause that provides for substitute musicians to be compensation at a rate of 90 percent of what full time, contracted members earn. Previously, the MN orchestra had a long history of paying substitute musicians the same per-service rate as their full time colleagues.
When asked whether or not the musicians proposed options to maintain substitute parity, even if it meant reducing their own base salary compensation, the musician spokespersons failed to reply to multiple requests.
Neither the orchestra committee in place at that time nor their respective AFM Local opted to pursue a solution to mitigate the pay disparity outside the auspices of the collective bargaining agreement.
You can catch up on the details of the actual pay disparity and all of the dynamic issues via a series of articles from that time period:
I've reached out to the current MN Orchestra committee to see if they have any news on this topic and will post any details once they arrive. In the meantime, feel free to post a question or observation in the comments below.