If you work in the field of arts administration, you've probably figured out that it isn't exactly the ideal career if your primary goal in life is to secure a position at the top of the economic food chain.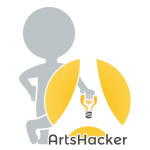 Having said that, and regardless of your position in the field, it's still good to keep tabs on up to date wage data and I published an article at ArtsHacker on 2/6/2015 that examines the MIT Living Wage Calculator created by Amy Glasmeier, a professor of economic geography and regional planning at MIT, is a handy resource in that effort.
It's a terrific resource and one that should find its way into your bookmarks.
Get the scoop on the MIT Living Wage Calculator