Last week's pair of articles (part 1 and part 2) examining the Baltimore Symphony Orchestra (BSO) musicians' decision to go public with concerns over artistic integrity in the wake of extended austerity measures produced an intriguing byproduct related to the topic of equal pay for equal work.
On one hand, BSO president and CEO, Paul Meecham, proclaimed that the orchestra has managed to "attract high quality substitute players without any difficulty" despite paying those musicians 21.27 percent pay less per service than full time musicians. The BSO musicians objected and asserted that maintaining artistic integrity is rapidly becoming untenable.
At the same time, several of the actual current and former substitute musicians described a much darker work environment along with degraded artistic quality resulting in many assigning the orchestra a lower position on their respective freelance options. Some of the musicians assigned fault to both the employer and the regularly employed musicians for succumbing to a series of decisions motivated more by self-interest than long term institutional concerns.
However, the one remaining stakeholder yet to be included in this discussion is patrons.
The Rise Of Patron Support Groups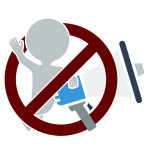 Ever since the onset of the economic downturn, the field has witnessed a sharp uptick in the number of organized patron support groups. Perhaps unsurprisingly, they have taken root in the fertile ground of intense labor disputes; arguably, one group with a refined degree of internal organization is Save Our Symphony Minnesota (SOSMN).
During the extended Minnesota Orchestra lockout, which ultimately produced a ten percent substitute pay disparity, they conducted their own financial analysis of the Minnesota Orchestra Association (MOA), hosted public meetings, organized political action activity, and implemented systematic public relations efforts via social media. All of these activities required a heightened degree of administrative competence.
According to their strategic vision statement, key priorities include:
Attracting the nation's most talented musicians to complete the orchestra's complement
Driving needed changes in governance, transparency and institutional culture
Empowering orchestra devotees to be effective advocates  for the organization's future
Throughout the dispute, they demonstrated a degree of resourcefulness thanks in part to leveraging the professional skill sets of key members.
In light of the MN Orchestra's substitute pay disparity, I reached out to their organization to see if the issue of equal pay for equal work among substitutes rose to the level of their attention and/or involvement along with any willingness to allocate any internal resources toward facilitating measures to alleviate the disparity in advance of the next collective bargaining agreement negotiation.
Since the latest agreement was reached and the lockout ended, I've been writing about the substitute musician pay disparity and in the course of those articles proposed a solution that would mitigate, if not eliminate, the disparity (details) until such time it is restored via the collective bargaining agreement.

Perhaps unsurprisingly, the solution would require a certain degree of administration in order to function and to that end, would SOSMN be willing and/or capable of providing this type of assistance if asked by the Musicians of the Minnesota Orchestra and/or Twin Cities Musicians Union Local 30-73 AFM?

Thank you in advance for your response and any additional thoughts your organization would like to share on this topic.
Unfortunately, the organization failed to reply.
Granted, it isn't difficult to see where a patron support group would be uncomfortable discussing an issue that addresses points which intersect sensitive issues such as self-interests; at the same time, recent events at the BSO may serve to reinforce the need to move past this level of reticence in order to prevent falling victim to larger concerns.
We'll continue to examine the MN Orchestra substitute disparity along with the broader equal pay for equal work topic in future articles. In the meantime, any replies from SOSMN will be published as soon as possible after they arrive.