On 3/15/2015, the Pittsburgh Post-Gazette published an article by Elizabeth Bloom reporting on a $100,000 marketing study that uncovered audience development woes at the Pittsburgh Symphony Orchestra (PSO). On 3/19/2015, the chairs from the orchestra's board and musicians' committee (Dick Simmons and Micah Howard, respectively) co-authored an op-ed piece that takes issue with the article and, rather surprisingly, their own marketing study.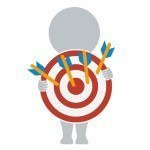 If you find yourself reading through the post a few times, don't be alarmed as it is just about the most puzzling response to public criticism I've seen in the past 20 years. Granted, the colloquialism "shooting the messenger" exists for good reason but the despatcher isn't supposed to be the one holding the gun.
To that end, here are some curiosities that stand out:
The PSO reportedly spent $100,000 on the marketing study then spent most of their op-ed poking holes in the study's methodology and results.
Simmonds and Howard criticize the report's failure to form focus groups outside of non-ticket buyers comprised of their predominant ticket buying demographic.
This is a worthwhile complaint but again, this was the PSO's study and it would be interesting to know how and/or why they were so uninformed about the research firm's process. Moreover, having the client and provider work together when crafting parameters for elements such as focus groups isn't unusual; and like all good third party projects, both sides draw from the other's expertise and understanding to identify considerations and refine methods in order to maximize results.
Simmonds and Howard never really address the PSO's grave ticket revenue and paid attendance issues referenced in the report beyond referencing gains in contributed revenue; but even then, no hard figures are offered.
Ultimately, it is difficult to ignore the 800-pound gorilla that is the $100,000 they spent on a study they are now publicly discrediting. That act doesn't exactly lend itself to developing a great deal of overall governance credibility.
It is one thing if the report generated results the PSO simply wasn't expecting or found uncomfortable but were the results from a solid research and analysis process. But based on the information released in the 3/15/2015 Post-Gazette article, it seems clear that the process was far from ideal and fell equally short of being capable of producing useful outcomes.
If nothing else, it will be interesting to see if the report's firm will fire back since it isn't unusual for work agreements to include one or more clauses about how both parties deal with disputes.
In the meantime, the PSO has yet to reply to my initial inquiry about whether or not the study examined the PSO's box office capacity; specifically, whether or not they have the ability to sell tickets the way we examined in an article here from 1/30/2015 titled To Subscribe, Or Not To Subscribe, That Is NOT The Question. I'll post a follow-up article when/if they do.