Toward the end of April, I had the pleasure of participating in a series of hosted conversations by Arts Alliance Illinois (AAI); they invited Illinois artists and arts professionals to talk about arts advocacy and the issues that are most important today. Hosted by AAI Executive Director, Ra Joy, and actor Joey Bland (of Improvised Shakespeare fame), they broke the group into eight unique groups and had HMS Media film the conversations at the Chicago Shakespeare Theater's pub.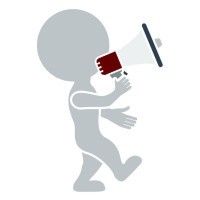 AAI recently released a highlight video from the series of conversations, plan to post edited versions of the individual roundtable conversations over the next several weeks. The panelists were all a fascinating group.
Orbert Davis; Artistic Director of Chicago Jazz Philharmonic
Jeff Zimmerman; visual artist/muralist
Josh Simonds; Executive Director, Chicago Youth Symphony Orchestra Julie Rodrigues
Wildholm; Curator, MCA
E. Faye Butler; Singer/Actress
Billy Siegenfeld;     Artistic Director, Jump Rhythm Jazz Project
Hema Rajagopolan; Artistic Director, Natya Dance Theater
Bril Barrett; Artistic Director, MADD Rhythms
Mick Napier; Co-­‐founder, The Annoyance Theater
Jennifer Estlin; Co-­‐founder, The Annoyance Theater
Chris Audain; Program Officer focused on arts, culture, civil rights, and advocacy
Robert Burnier; Visual Artist
Hannah Higgins; Author + Professor of Art History at UIC
Michael McStraw; Executive Director, Giordano Dance Chicago
Holly Mulcahy; Concertmaster and Classical Violinist
Ashley Wheater; Artistic Director, The Joffrey Ballet
Drew McManus; Orchestra Consultant and Arts Marketer
Mario Rosserro; Chief of Core Curriculum at Chicago Public Schools
Monique Meloche; President + Owner of Monique Meloche Gallery
Jen Herlein; Executive Director, Fulchrum Point New Music
Likewise, the topics were equally diverse and the panelists worked toward identifying common treads among Jobs and Economic growth, community vitality, education, and (perhaps unsurprisingly) money. I was only able to watch a bit of the previous session and can say that it was both enlightening and inspiring; and from what I've been told, the rest of the sessions were every bit as interesting.
So until those individual conversations are released, you can get a taste via the AAI's highlight reel.