I'm very pleased to introduce Venture Arts Incubator (VAI), a virtual business incubator and accelerator focused exclusively on for profit businesses that cater to the arts field; everything from retail, service provider, and SaaS businesses will be considered. One of the primary goals is to help new businesses get off the ground and become sustainable by providing crucial resources that offload some of the most costly elements needed to generate revenue and project a professional image.
Businesses will be accepted throughout the year and participation is determined via application and we anticipate making that process available when the site is officially launched in July, 2015.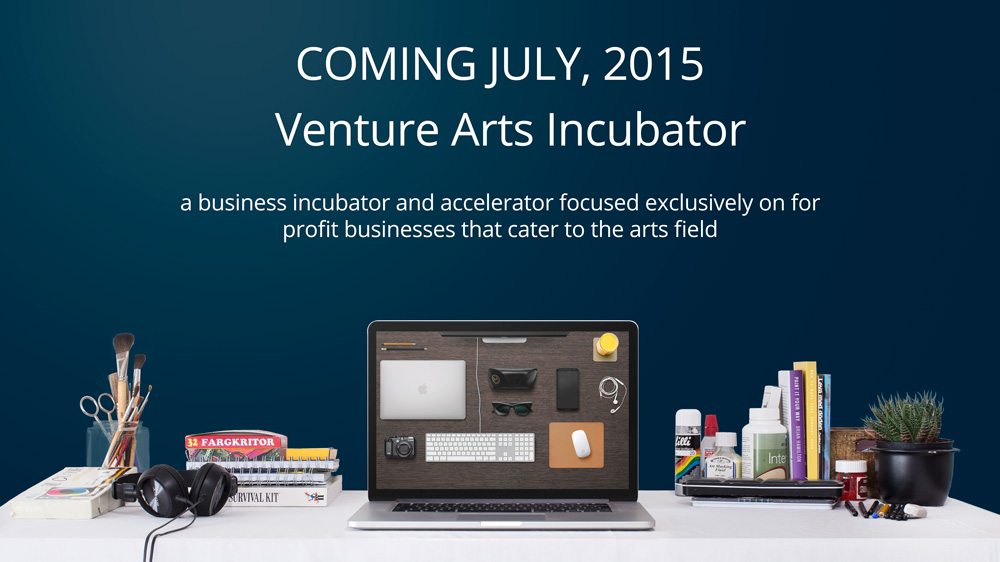 For years, I've seen too many genuinely good ideas die early deaths due to a lack of proper planning, under-anticipating necessary resources, and getting overwhelmed by the multitude of unexpected nonsense that is waiting to become your new albatross.
In addition to resource capital, VAI will provide a wealth of support to get startups incorporated correctly, explore funding options, make sure that the business is launched with a polished, professional image, and has the capacity to provide cutting edge customer experiences.
In short, VAI is making investments in arts business startups and giving them an advantage to become successful faster and realize sustainable revenue streams.
There's never been a better time to be in the arts business and the field is far from dying; in fact, it's growing and it needs startups run by those who know the ins and outs of each niche within different sectors to fill the variety of unique needs.
Head over and sign up for the official launch notice today.