Thanks to some recent upgrades in the publishing framework that powers most of my web development work, there are a number of updated pages at Adaptistration and OrchestraConsulting.com. One of the biggest improvements is the ease of creating full width content sections, which you can see in action at the updated Blog Policy & Code Of Conduct page. You can also find updated "About" content for the blog and author overview pages along with pretty much every page at OrchestraConsulting.com.
There's also a brand new one-page checkout function I'm testing out for the Keep Adaptistration Caffeinated fund and so far so good. It's something that my Venture Platform users have been using and it works like a dream there and so far, it seems to be the same story here, albeit it using a PayPal standard account instead of a dedicated payment gateway.
As an aside, and speaking of updates, regular readers might notice the sharp uptick in the number of my photos throughout Adaptistration's "About" content. The new photos are thanks to Chicago photographer Todd Rosenberg's amazing eye and Kasha Rodig's extraordinary hair and makeup skills. Working with such talented professionals is worth each and every penny.
In addition to new layouts and graphics, static content at both sites has been updated to include a wealth of new projects and clients along with updated profile info. Ideally, the content between sites is now up to date and synced.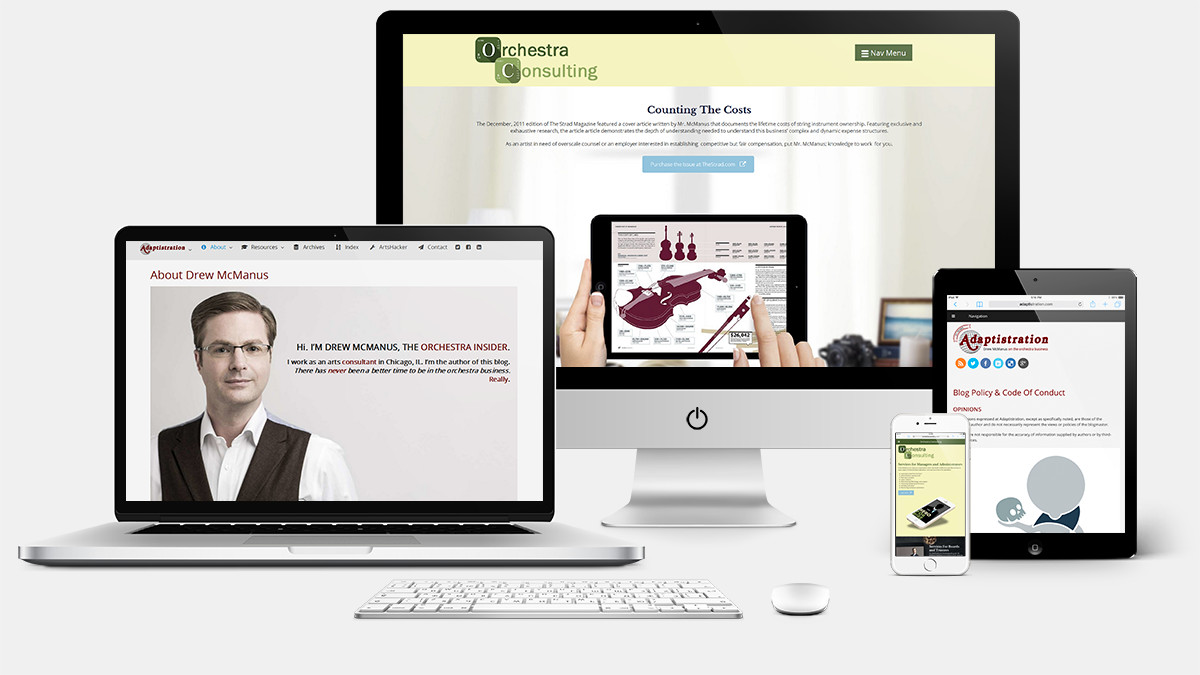 And as a head's up, tomorrow's post will be the latest in the Substitute Parity series; we'll be examining the recently ratified Minnesota Orchestra collective bargaining agreement and its terms related to substitute compensation.