Vu Le posted another one of his highly entertaining articles at Nonprofit With Balls on 8/3/2015 that examines the highly competitive nature of donor hoarding and donor poaching, otherwise known as fear incarnate.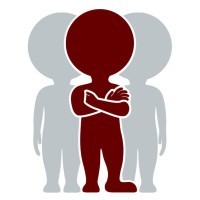 In the style that's rocketed him to popularity among the nonprofit blogging world, Le disarms explosive topics by way of satire, which is what makes this a refreshing entry into such a well-worn topic. In fact, if anyone with a few decades or more experience in this field had a nickel for every time s/he has dealt with insane behavior related to donor poaching, we probably wouldn't need the donors in the first place.
Even though all of Le's suggestions for ending what he dubs the Nonprofit Hunger Games have merit, don't hold your breath on them toppling the system any time soon.
Having said that, make sure you read his section on calling out Funders for being a big part of the problem because even though none of what Le proposes is particularly original, it's crucial that we don't let these ideals stray too far from our reality. It might seem like an impossible task but if satire helps make inroads, then let loose with the witty snark.
If nothing else, Le's story about how one of his fellow nonprofit execs branded him a donor poacher is classic; and yes, something as simple as inviting a one percenter to lunch is still considered fighting words.
"Lunch?!? How dare you sir! How…dare…you."